Summer 2021: Reading Colors Your World
Sneak Preview! The 2021 theme is Reading Colors Your World, which lends itself to a wide range of interpretations and vibrant graphic presentation.
The broad motif of "colors" provides a context for exploring humanity, nature, culture, and science, as well as developing programming that demonstrates how libraries and reading can expand your world through kindness, growth, and community.
Library patrons, young and old, will be encouraged to develop creativity, try new things, explore art, and find beauty in diversity. Illustrations and posters will tell the story: "Read a book and color your world!"
Would you like to get involved creating the 2021 iREAD Resource Guide? There are two ways to do so:
or if you are looking to get more involved, consider volunteering for the Resource Guide Task Force (The deadline for this opportunity has passed. Please email iread@ila.org with any questions.)
Either way you will be helping, collaborating with and reaching colleagues across multiple states!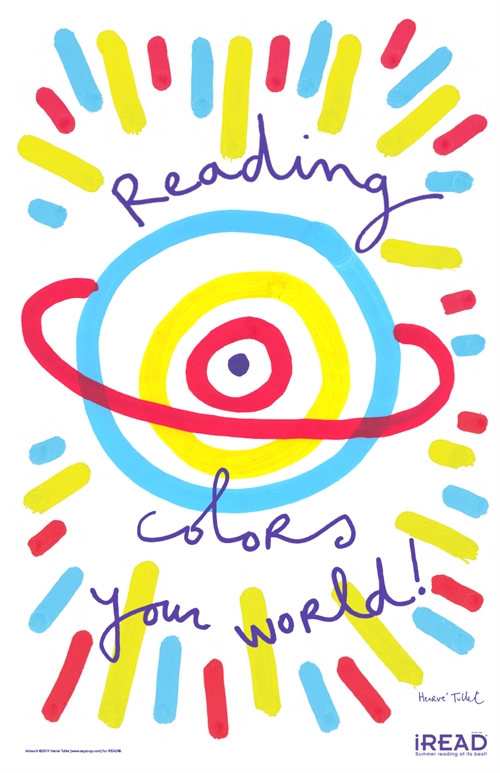 2021 Poster by Hervé Tullet